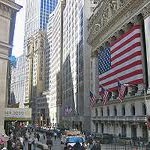 The Palm Springs weather was perfect – clear warm sunny days and cool sweater nights. Starry starry skies. Green velvet manicured golf courses. And would you believe I was there for business? I must admit to some R&R — taking the world's largest rotating aerial tramcar on a breathtaking journey up the sheer cliffs of Chino Canyon and hiking in Mt. San Jacinto State Park, smoking a cigar and sipping fine scotch with old and new friends, managing to win some at the casino, then lose it all within five minutes.
I was in Palm Springs for the PIABA annual conference. PIABA is an organization dedicated to protecting public investors. Its members are tireless advocates in representing investors in securities arbitration. I have worked with many of these fine lawyers in a mediation context and it was good to reconnect with them, and to meet new people, lawyers and experts alike. Several folks came up to thank me for a different reason. They were my students, having attended my mediation training classes in NYC, Portland, and Dallas in the late 1990's. FINRA (then called NASD DR) sent a team of their top people to Portland to learn about mediation. There was a freak ice storm and we were shut in for days – a real captive audience, you might say. Within a few months, the FINRA mediation program was up and running.
But back to Palm Springs – the PIABA conference was a tremendous success on many levels – personally and professionally. The CLE programs were interesting and informative. I will definitely be back next year. I am a neutral and will be attending the SIFMA conference in the fall, learning from the other side of the docket (firms and brokers). Continuing education informs my practice and makes me a better mediator. So does taking on new challenges and living a good life! Be well.